Get More Mileage from Dispenser Filters with New 411 Extended Life Filters from PetroClear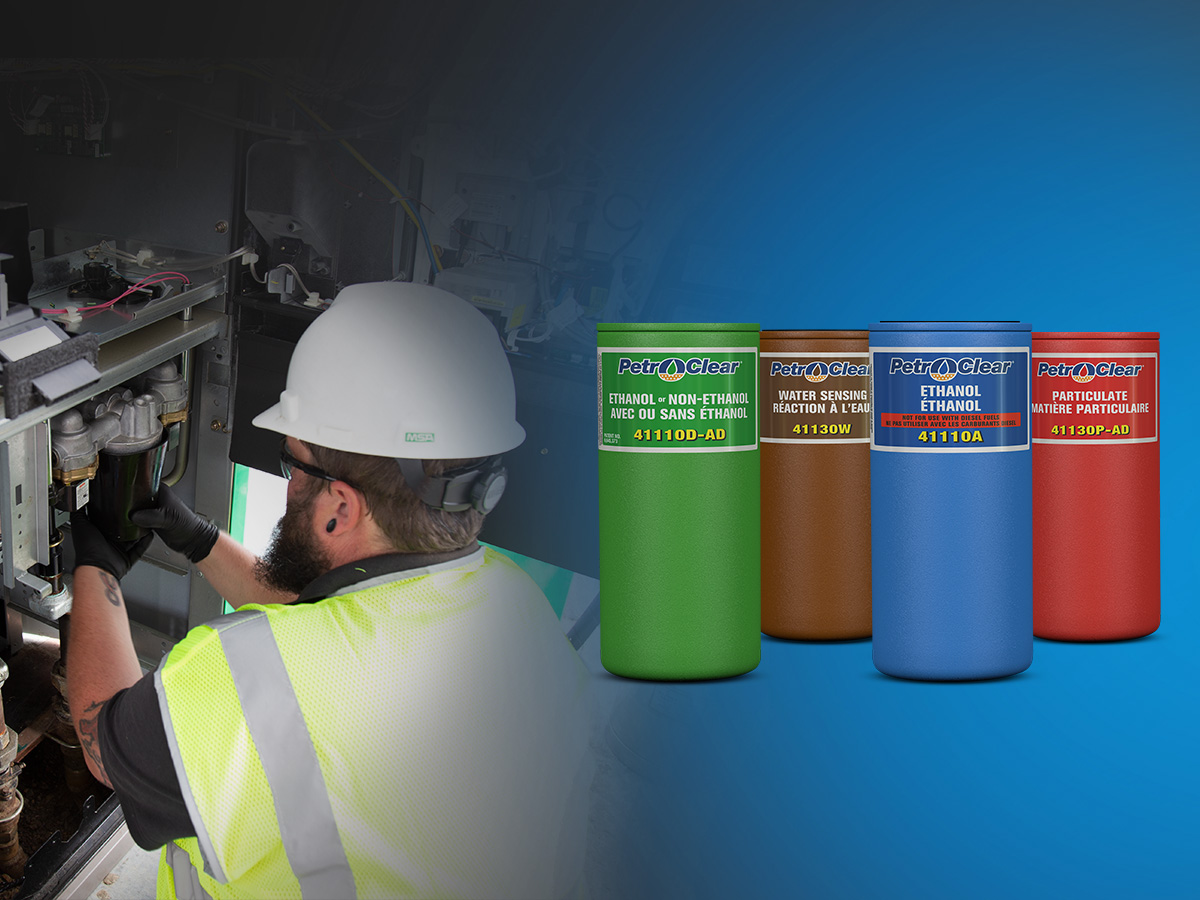 In response to requests from fuel site operators to make fuel dispenser filters that have a longer service life, PetroClear has added 16 new "extended life" products to its catalog of spin-on dispenser filters.
The new 411 Series dispenser filters measure 10 ½ inches tall to accommodate almost twice the filtering media than a traditional 5-inch-tall dispenser filter. With the additional filtration capacity, the new 411 series filters enable fuel site operators to get more service life out of the filter and potentially increase maintenance intervals.
"Today's fuel marketers and fuel site operators need dispenser filters that deliver value for their cost. With their extended life capabilities, the new 411 Series filters can reduce the number of times the dispenser filter needs to be changed out, which may contribute to lower maintenance costs and reduced downtime," said Bob Ingham, PetroClear Business Director.
The filters in PetroClear's 411 Series support ¾" flow with a 1″-12 UNF thread configuration or 1″ flow with a 1.5″-16 thread configuration. The 411 Series filters are available with 10-micron or 30-micron ratings and with the following filtration capabilities:
The PetroClear 411 Series filters are UL recognized. The filters' textured paint coating makes them easier to grip, which helps ensure a simple, mess-free installation and removal process.
To inquire about PetroClear's 411 Series of dispenser filters, contact Bob Ingham at Robert.Ingham@champlabs.com or call him at (419) 377-4652.