Tame DEF Contamination Concerns with PetroClear's New DEF Dispenser Filter Housing and Elements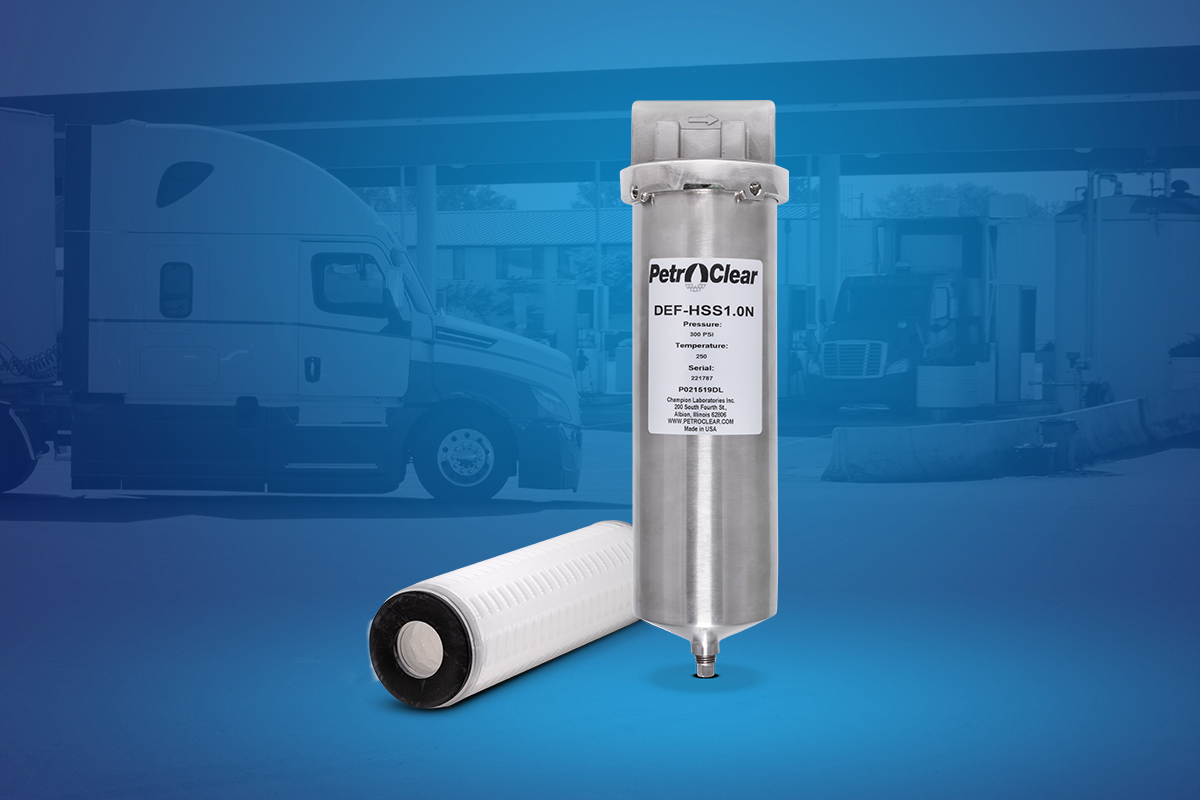 Diesel Exhaust Fluid (DEF) contamination must be taken seriously by diesel vehicle operators, fuel stations and fueling equipment distributors alike.
To help diesel marketers prevent the distribution of contaminated DEF, PetroClear has expanded its line of dispenser filtration products to include Diesel Exhaust Fluid dispenser filtration equipment. DEF Dispenser Filter Elements and DEF Dispenser Filter Housings are now available from PetroClear.
Features heavy-duty 316L stainless steel construction for maximum durability
Is available in 1″ NPT or 1″ BSPT inlet/outlet connections
Includes a ring nut closure to facilitate quick cartridge changeouts
Features a spring-loaded knife edge seal that provides positive sealing for filter element
Includes mounting bracket kit and wrench
Filter urea crystals and other contaminants to prevent them from reaching vehicle's on-board DEF filter
Help prevent SCR systems from malfunctioning and extends life of on-board DEF filters
5 micron (absolute) and 10 micron (absolute) particulate removing filters available
5.6 square feet of media surface area provides high throughput and particle retention
ISO 22241 provides stringent purity standards for DEF. Fuel site operators need to practice proper storage and handling techniques. Learn about 3 aspects of DEF dispenser and filter maintenance that should be on every fuel site operator's radar in this PetroClear article.
To order PetroClear's DEF Housing and Elements, or for more information, please contact a PetroClear representative today.