PetroClear's New Quick Reference Guide Simplifies Your Search For The Right Filters, Elements, Adapters & More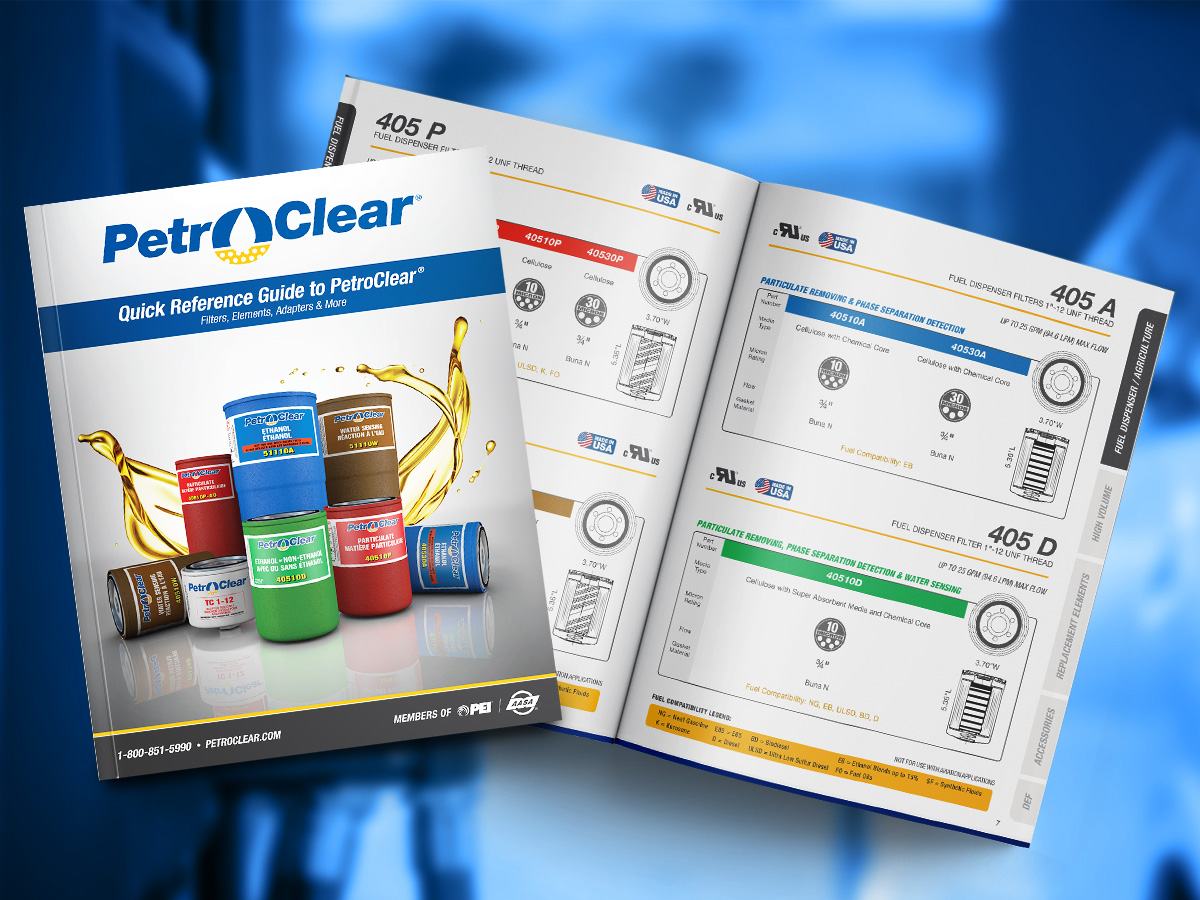 Finding product details about dispenser filters, elements and adapters for fueling operators just got a lot easier. PetroClear is unveiling their new Quick Reference Guide to aide fuel site operators and fueling equipment distributors in immediately locating the right filtration solutions.
"We are excited to address the need in the market for readily available and easy to find information on filtration products," said Bob Ingham, PetroClear Business Director. "The Quick Reference Guide will serve as the ideal tool for our customers when they are looking for fast answers."
The new reference guide champions PetroClear's commitment to providing its retail and commercial fuel site operators with the highest quality filter products and exceptional customer service.
The guide offers a quick summary of the most important fuel dispenser filter information, including part number, function (color-coded like the dispenser filters themselves), media type, thread compatibility, flow rate, micron rating and a diagram of the filter. The guide presents information about PetroClear's fuel dispenser filters (including filters for agricultural applications), high volume filters, replacement elements adapters and more. It also includes a user-friendly fuel compatibility guide.
Information about PetroClear's newly released DEF Dispenser Filters can also be found in the Quick Reference Guide. PetroClear's new DEF Dispenser Filter Housings and Elements help fuel site operators mitigate DEF contamination concerns.
Download the Quick Reference Guide now.
For additional information about PetroClear filtration products, please contact your local PetroClear representative.